Testimonials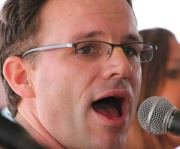 With the high-geared pace of living in a globalised-society, information, money, and transport move ever faster with each increasingly frequent technological advance. We seem ever intent on fast… fast connections, fast loans, fast cars, and fast food. Yet is fast best? Particularly, when it comes to the essential, primal ingredient of health and life – food. Priya Vrata's "FOOD YOGA" provides a moment of rest to catch our breath, reflect, and gain clarity. His extensive knowledge drawn from both traditional and scientific sources provides insights into the physical, social, emotional, and spiritual nurturing provided when food is engaged with consciously, respectfully and spiritually…as Yoga.
Sri Prahlad
http://www.sriprahlad.com
I just finished reading your book! I loved, loved, loved it. Also, this is the first time that I actually read a book on the computer and since I have a nice comfy laptop it was great. I was even able to highlight passages and quotes that I plan to integrate in a presentation that I am doing next month for a Unitarian Universalist congregation. Anyway, back to your book. First of all, I think that you are a great writer. You write in a clear manner. I did not get lost or drift away at any time. I don't have a lot of experience reading books on this subject (perhaps because the number of such books are limited?) but one book that I did "try" to read well, the fact that I even use the word "try"...I tried but couldn't get through it. I picked up a lot in your book that I will integrate into my own life.
Maribeth Abrams
North American Vegetarian Society
E-Book – $19.95
FOOD YOGA - Nourishing Body, Mind & Soul is a completely new approach to holistic living. The 380 page ebook shows just how important pure food is for your body, mind and soul. By clicking the button below, I agree with the
Terms & Conditions
.
PRINT EDITION – $29.95
FOOD YOGA DVD $35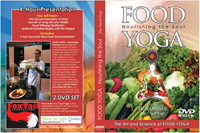 Latest tweets
Loading tweets...
Links
Menu